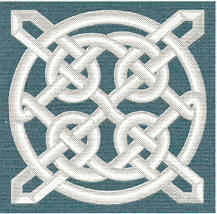 Gordian Knot Technologies Inc.
Home Page

INTRODUCTION:

GKTI was incorporated in July 1994 to provide computer related software and management services and to develop computer based solutions for niche markets.

To accomplish these objectives, management employs cooperative team approaches, joint ventures, partnerships and strategic alliances as a means to bring the appropriate skills and expertise to solve specific problems. We believe that interested and motivated partners provide the most effective long-term commitment to the creation of solutions, and to the marketing and support of applications.

View GKTI's Mission and Vision Statements.

We invite your questions, comments and suggestions.

Please contact John Lamont, President at gkti@gkti.com.

CONSULTING:

1. Database Design and Development.

2. Applications Development.

3. Outsourcing -

Pro-active problem resolution to drive support costs toward zero.

Effective communication with users to identify problems.

Efficient prioritization, scheduling and implementation.

SOFTWARE:

Stats-Master Baseball Statistics Program.

Pending: Team Stats. Hockey Statistics for individuals, teams and leagues.

NoteFind Program - Scheduled release November 30, 2006. (Revised)

GKTI Home Page | GKTI Mission/Vision Statements | Stats-Master Baseball Statistics Software | NoteFind Software

This page is designed, implemented and updated by Kyle Lamont (lamontk@gkti.com).
Last revised: November 4, 2006.

Copyright © 1996, 1997, 1999, 2006 Gordian Knot Technologies Inc.