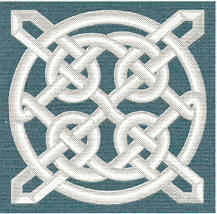 Gordian Knot Technologies Inc.
NoteFind

Description

NoteFind is a program designed to record, organize and retrieve information for term papers, literature reviews, research projects and presentations.

Reference information is recorded to identify the sources of information, and to provide the basis for a bibliography for formal presentations.

Quotes from references, and/or notes pertaining to those references, are recorded to provide the basis for the presentation.

An organizational facility is provided to allow the user to prepare one or multiple outlines to aid in creating the organizational model, or heirarchy, of the main ideas for the presentation, and to integrate the applicable Notes & Quotes within the outline.

A reporting facility is provided to print Reference and Outline information according to a variety of selection criteria.

A Find facility is provided to assist the user in locating Reference and/or Note & Quote records via key words or phrases.

Technologies Supported

NoteFind was developed in MS Access 2003 for Windows XP Operating Systems.

Release Date

NoteFind is scheduled for release November 30, 2006. (Revised)

We invite your questions, comments and suggestions.

Please contact John Lamont, President at gkti@gkti.com.

GKTI Home Page | GKTI Mission/Vision Statements | Stats-Master Baseball Statistics Software | NoteFind Software

This page is designed, implemented and updated by Kyle Lamont (lamontk@gkti.com).
Last revised: November 4, 2006.

Copyright © 1996, 1997, 1999, 2006 Gordian Knot Technologies Inc.